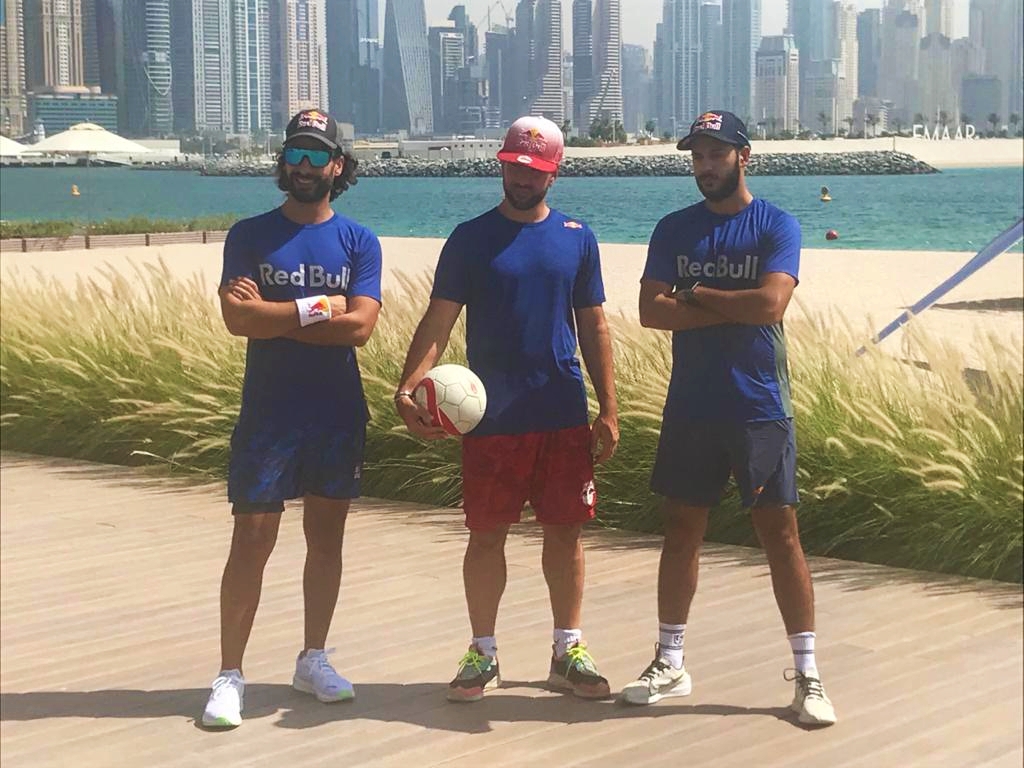 The photos are with RedBull Athletes : Beqa Goletiani (Athletes Marketing Manager RedBull) Sean Garnier (Freestyle football World Champion), Chirag Suri (ViceCaptain UAE Cricket team) and Ahmad Daham Guinness World Record holder for the longest twin drift and Middle Easts best drifter in history are some of our clients.
READINESS 'manage your lifestyle to recover faster and be ready for the next training'
Train the least necessary,not as much you can. Athletes have 2 main challenges: to prevent overtrainingand to reach their top shape at the right moment. Hence, timing of training is more important than the training itself. Trainers are the specialists of exercise and methods to improve the physical and mental ability of the athlete. If it's about recovery, mostly the advice is general and not precise enough.
Jef manages the lifestyle ofan athlete so he will decrease the possibility of injury and be fully recovered and ready for the next training session, whilst we improve their health so their career can last longer. If a body is well recovered after every training, there will be no accumulation of stress, fatigue and exhaustion. All of these, lead to a healthier body and longer performance at a top competitive level.Readiness is what we all should aim for…but how do we achieve it is quite unique from person to person.
Questions such as:
How many hours do I need to sleep?
When do I have to sleep?
What should I eat?
How much stress do I have after training?
How is my mental energy level now and how does it affect my training?
Do I have enough fuel to train well?
Did I drink enough during the training?
With our remote testing you're able to test your body on daily basis in only 5 minutes and get immediate advice on what your body needs, based on biological markers. When your body is in 'alarm stage' or 'compensation stage' (see picture) we give you different advice.
Eg. A body that is fatiguedwill do better consuming carbs and a body that is in recovery mode will benefitmore from protein.